Loops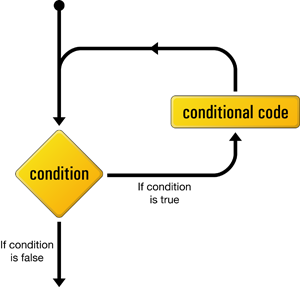 We use loops to repeatedly execute a block of code. There are two main types of loops:
counter controlled loops and sentinel controlled loops.
A counter controlled loop uses a counter to control the number of times it executes. We call each time a loop runs an iteration.
A sentinel-controlled loop uses a boolean expression or flag to indicate how many times to iterate. It will iterate until the boolean expression is false.